Jazz Vocals Class at the Bloom School of Jazz
New Class Begins April 22, 2017

Check Out What Our Students Think...

Learn to sing and scat with authority and direction. The Jazz Vocals course takes singers through a unique experience of deep imagination and expression.
A professional pianist accompanies the class throughout its duration, and a bassist and drummer are added for the last day. Through recording, playback, and assessment, by the students and the instructor, a new awareness and standard of performance is created. The course culminates with a final concert where each singer performs two pieces with a professional rhythm section at a Chicago music venue.
You will:
Rehearse and perform with a professional rhythm section (live band)
Improvise scat solos
Increase awareness and execution of dynamics, rhythmic variety, expression, and phrasing
Record and assess your singing
Greatly increase your dramatic expression

Meet musicians and vocalists
Perform two songs at an afternoon concert in a Chicago music venue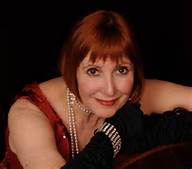 Intructor Spider Saloff
Learn from seasoned professional and award-winning vocalist Spider Saloff. She was recently awarded the 2017 Bistro Award for Ongoing Jazz Artistry at an award ceremony in New York City. A New York cabaret artist who has made Chicago her home since 1994, Spider Saloff is recognized for her masterful musical technique and her ability to illuminate the meaning of every song.
Enrollment is now open.

Times: Saturdays 2:00pm-4:00pm
Location: 226 S. Wabash, 7th Floor, Near CTA in Chicago's Loop
Next Session Begins Saturday April 22, 2017
(8 classes) (No class on Memorial Day Weekend)