Beginner's Combo
This course is a gentle introduction for any type of musician, beginner to advanced, who has yet to learn the profound language of jazz. We understand that a lot of mistakes are always made when undertaking something new and we support those initial efforts with an overall ambiance of fun and acceptance. Very simple tunes are played in a small group. This is a great course to stick your proverbial "big toe" in the jazz pond to see how it feels to you. The class ends with the class playing a short afternoon concert.

You will:
Be introduced to the Ten Commandments of Jazz Soloing
Improvise your own jazz solo

Learn to properly play major, minor scales and modes
Learn to play basic 7th chords
Play a short afternoon concert with your combo
Learn 3 simple jazz tunes
Listen to recordings of yourself playing in order to critique
Meet other musicians and be a part of the Chicago jazz community


Need an instrument? We have you covered! Mention you need a rental on the registration form.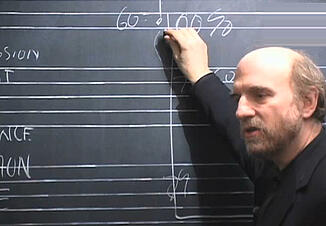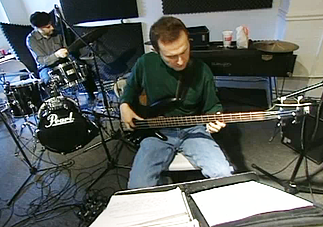 - - - - - - - - - - - - - - - - - - - - - - - - - - - - - - - - - - - - - - - - - - - - - - - - - - - - - - - - - - - - - - - - - - - - - - - - - - -

Bloom Advanced Jazz Combo
Now that you have a good handful of tunes under your belt and you can solo over some chord changes, it's time to turn up the heat so you can truly express yourself through music without letting your mind get in the way. Jazz Combo will raise the bar for your playing in order for you to rise to the next level.

You will:

Solo over multiple choruses with something to say
Solo through more difficult changes
Learn how to use dynamics, rhythmic variety, and motivic development to create dramatically improved solos
Arrange a set of music to be played live with your combo

Meet other like-minded musicians

Raise your musical standards

Expand your repertoire

by mastering 5 new tunes




Learn how to listen and respond

Learn music theory to expand musical vocabulary


Need an instrument? We have you covered! Mention you need a rental on the registration form.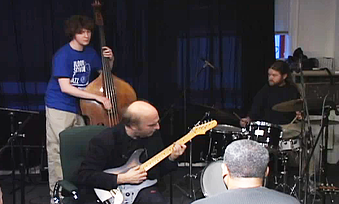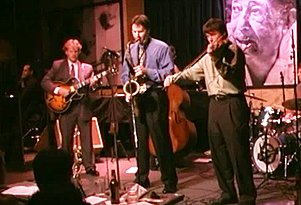 Still need time to polish up before entering a combo? We offer top level Private Instruction