2011-2012 My CD Recording Project
Student Interviews
(full interviews available upon request)
TONI CALLAHAN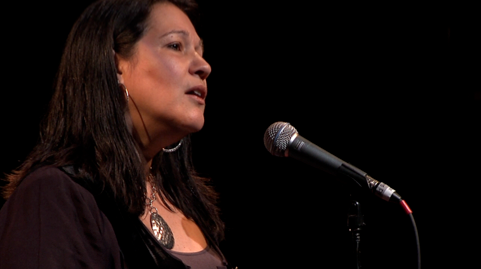 Professional vocalist, age 50, mother, marketing
"Through this course I've had various different breakthroughs. It's more learning about your self, learning about your musicianship, learning how to put those pieces together."
"Listening to music now, as opposed to ten months ago, is VERY different. You listen for those nuances… you listen to what makes that piece unique to that performer. Everyone has sung "Come Rain or Come Shine" or "Fly Me To the Moon" … the jazz standards… but when you start listening to the various artists, you want to hear what is theirs – how they made it their own and not anyone else's. To me, the past ten months have given me the confidence personally to be able to do that."
"You want to make that emotional connection. And you cannot do it until you make that connection with oneself."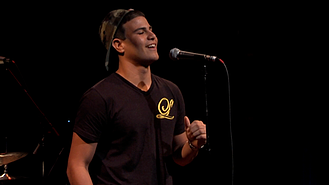 MAX HORNUNG
High school student, age 17
"Well it was just a whole change of attitude, I guess. What changed the most for me was when I first came in here I had been doing performances but hadn't really been doing them the right way -- I didn't really understand all of the music all of the time. I didn't really take charge on stage. I didn't really put my self out there. I think that I came in as someone who had a pretty nice voice … and I think that I became a pretty good singer, and a pretty good performer. And…Yeah."
"My music now sounds like I'm just trying to really be myself. When I'm doing my own music I'm just trying to do what each song makes me feel. And I think that that is really the best way to convey Art of any kind."
"I became confident and loose, and I really focused on having fun on stage. I think that's important. Because there's no point to do this if you do not have fun while you do it."
JIM GRANT
Baritone, age 57, pension and claims analyst for Teamsters Health & Pension Fund
"The music is just unbelievable, you know. It becomes addictive, almost (smiles). Once you start, you can't stop."
"One of my favorite aspects of being at the Bloom School of Jazz is working with so many different people. The relationship has been fantastic. Everybody encourages everyone, and everyone brings something to the table."
"I've come so far. I can't believe it! And I've got that much further to go. It's been quite a journey."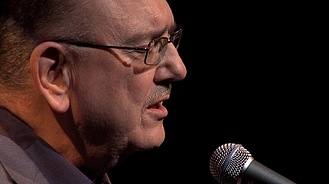 JERRY JOHNSON
Retiree, age 70, life long classical vocalist
"I've been singing all of my life, all the way from the boy soprano days. So the Music part – the theory and all that – that part I had down pretty good. The thing that I needed to work on most was my style and my ability to 'sell' a song. My music now sounds like I believe in what I'm singing – my soul is much more IN what I'm doing."
"Initially I came into the class thinking that there wasn't a whole lot that I needed to learn. And it took me only a few weeks to realize that there was quite a lot I needed to learn (he lights up with a smile)…and that was very helpful."
"BSJ wants you to reach the absolutely highest level that you can reach – you as an individual, you as a musician – the highest level that you can get to. And that's why the class is so successful: because you DO get there…with the Bloom School of Jazz".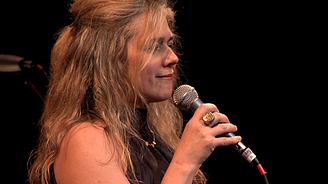 INGRID OSCARSSON
Yoga Instructor/Owner of Red Goddess Yoga, age 50, LCPC
"My personal journey began with me just really wanting to follow a dream that I've had, of being a musician, of being a vocalist....I'd been taking classes here before… but then when this Perfect Set Course was announced that it was going to run, I felt like this is my chance --I was going to see if I could really do this, see if I can really follow my dream of being a professional musician. And I feel that I'm closer to that reality now than I was a year ago."
"Whether you are a musician or a vocalist, this is the place to come to move toward professionalism in Music…. It's such a comfortable place. It's not intimidating, and there's so much support. We've built camaraderie. It's been a wonderful experience."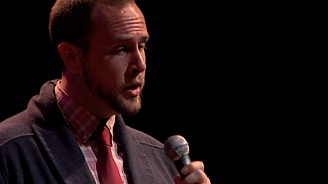 CAMERON HEINZE
Tenor, age 30, non profit management professional
"My music now sounds true and honest to Me. It's the kind of music that I WANT to be performing; it's the kind of message that I want to put across."
"I'm not quite to where I want to be yet, which is total enjoyment and relaxation, but I am much further along than I ever intended to be. And I think the course moved me along exponentially during these ten months."
"There's a personal confidence that you can take to all facets of your life when you have something that you feel you're really good at…"
TRACYE SMITH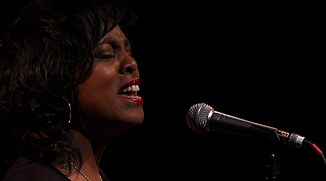 Age 50, Marketing Executive
"Now my voice is much more my own. I feel I've begun to really find a more authentic sound. To me I sound like a very different singer… I feel like I am some place new, and I'm at the beginning of a much more wonderful journey."
"I thought if I could sound like whatever artist or just like whatever record I was playing, I figured 'boy, I've nailed it'. But that was not ME singing – that was me imitating someone."
"We were a very diverse group. The common thread, of course, being our love of music and our love of singing. Watching each other grow…being together every week…it as something we looked forward to. It was great. We miss each other now."
DR. AL COLLEY JR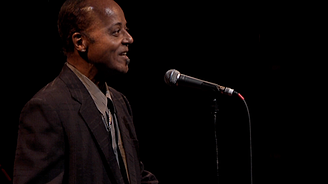 Education professional (retired), age 63
"In the beginning it was like being in a dark room and feeling for the walls, but then as the course went on it got brighter and brighter…."
"I sort of shed a skin and got into a new me – a more confident me. You're focused on what-am-I-achieving-and-succeeding-in, rather than on what-am–I-going-to-do-wrong and when am I going to fail - which is a different type of switch of mindset that sometimes musicians, I think especially vocalists, have. "
"I've always been pretty much attuned to music and hearing music. But now I sectionalize more, I can sort of isolate the various instruments in my head to hear exactly what one person is doing, and I'm really attuned to different rhythmic ideas more that I was before. I didn't listen to instrumentalists as deeply as I do now in terms of what the music is saying."
TYLER CALLAHAN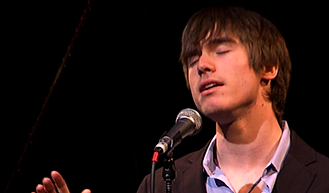 Age 21, actor (proud son of Toni Callahan)